Welcome to ATHEXGroup Members area. On this section, our Members and partners and the candidate ones, are able to find all the necessary information regarding trading, clearing and settlement. IT experts are also able to find the relevant information in their own corner.
Kindly reminder --> need of using credentials to access the Private Members Area. Credentials are available only to current Members.

In the below table you can see the number of ATHEXGROUP members, per category and membership.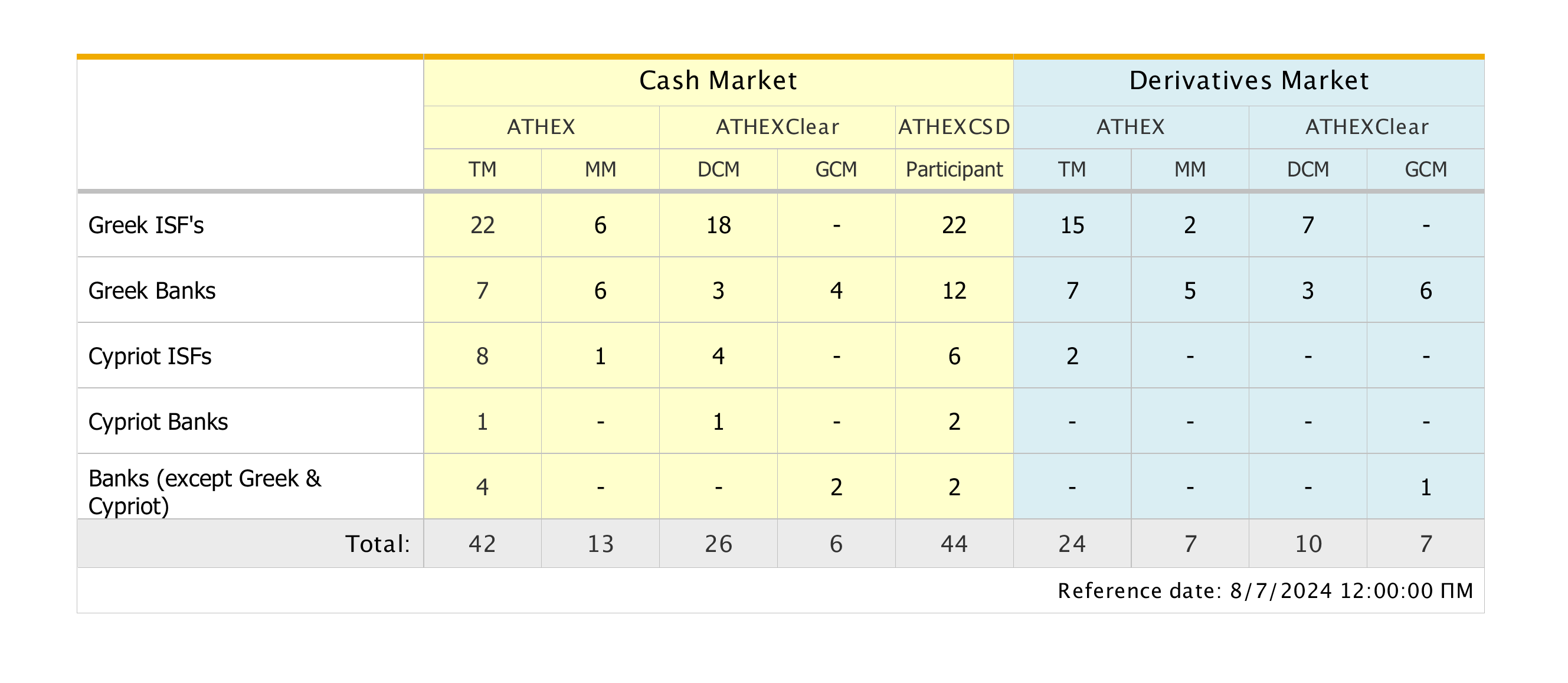 Download in
.xlsx
or
.pdf
format, the file regarding the
Membership of Helex Group Members

.

PRESS RELEASES - INFORMATION
---

COMPANY ANNOUNCEMENTS
---
Search

Search
Toolbox
New Listings Prospectuses
---
Calendar

FinancialCalendarPortlet