Athens Stock Exchange certified with the ISO22301 international standard for business continuity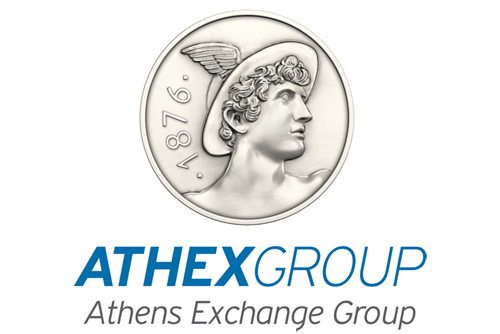 01 August 2017
Athens Stock Exchange certified with the ISO22301
international standard for business continuity

The Athens Stock Exchange was successfully recertified with the ISO 22301:2012 international standard for Business Continuity, for all its companies, including all its operations as well as the products & services it provides. The Athens Stock Exchange has held this Certification since July 2014, after being audited and certified by Lloyd's.
By implementing best practices and methodologies, the Athens Stock Exchange has developed an integrated Business Continuity Management Framework, that applies to the mechanism and organisation of all processes, ensuring the continuity of critical business functions of the Group in the event of a catastrophic event or incident that could cause a prolonged interruption of its normal operation.
This certification constitutes further evidence of the high quality of the services provided by the Athens Stock Exchange and its constant adjustment to European Regulation requirements governing the operation of Capital Markets.
Statements Yannis Balafas
Application Management,
Athens Stock Exchange Group
About the ISO 22301:2012 standard

Business continuity is defined as the uninterrupted operation of business. The term is used to express the describe to ensure business continuity under any circumstances, especially during periods when unplanned events cause major technical and other problems that threaten to disrupt and/or suddenly interrupt its operation. This term also refers to all organisational and technical measures, as well as those measures that ensure the necessary and appropriate staff, in order to assure the continuation of the essential business functions immediately after the manifestation of a crisis, and then, progressively, of all the company's functions.
The ISO22301 business continuity international standard was established in May 2012 in replacement of the corresponding internationally recognised British Standard BS25999-2:2007. ISO 22301 describes the requirements for the planning, implementation, measurement, improvement and control of a business continuity management system.
About Athens Exchange Group

The Athens Stock Exchange since its establishment in 1876, consistently participate in the financial and business developments in the country.
Athens Exchange Group (ATHEX Group), provides support to the Greek Capital Market. ATHEX Group operates the organized Equities and Derivatves markets, the alternative market and performs clearing and settlement of trades.
The Athens Stock Exchange, through its markets, offers solutions and financing tools to businesses, expands investor choice by providing a safe, stable and easy environment in full alignment with international practices and the European regulatory framework.
In a period that the role of stock markets in exploring alternative ways of financing business, at a European level, is significantly enhanced, the Athens Exchange Group has taken a series of initiatives to highlight the attractiveness of the Greek Capital Market and the Greek companies to the international investment community and expand the variety of investment opportunities.
Its shares are traded on the Main Market of the Athens Exchange (Symbol: EXAE).
The profiles of the ATHEX Group and its markets can be downloaded from the link. More information can be found in the website www.athexgroup.gr.
110 Athinon Ave. 10442 Athens, Greece, tel +30-210 3366 800, fax +30 210-3366 101


Search

Search
Toolbox
New Listings Prospectuses
---
Calendar

FinancialCalendarPortlet